Plastic injection moulding – the process of forming plastic materials – is carried out at Preplam in a modern and technologically advanced production plant.
The robotic and digitally supported process allows us to achieve the highest quality, as there is practically no room for error, and contamination is consequently impossible.
The process of injection moulding of plastics is fast and reliable, and as such enables serial production of large production capacities on the one hand, and the production of custom products on the other. The wide range of input materials and sophisticated design ensure diversity and variety of finished products.
100% recyclable products
All our products are 100% recyclable, input materials used in the injection moulding process are up to 30% of recycled origin, and there is practically no or only insignificant waste in the production process.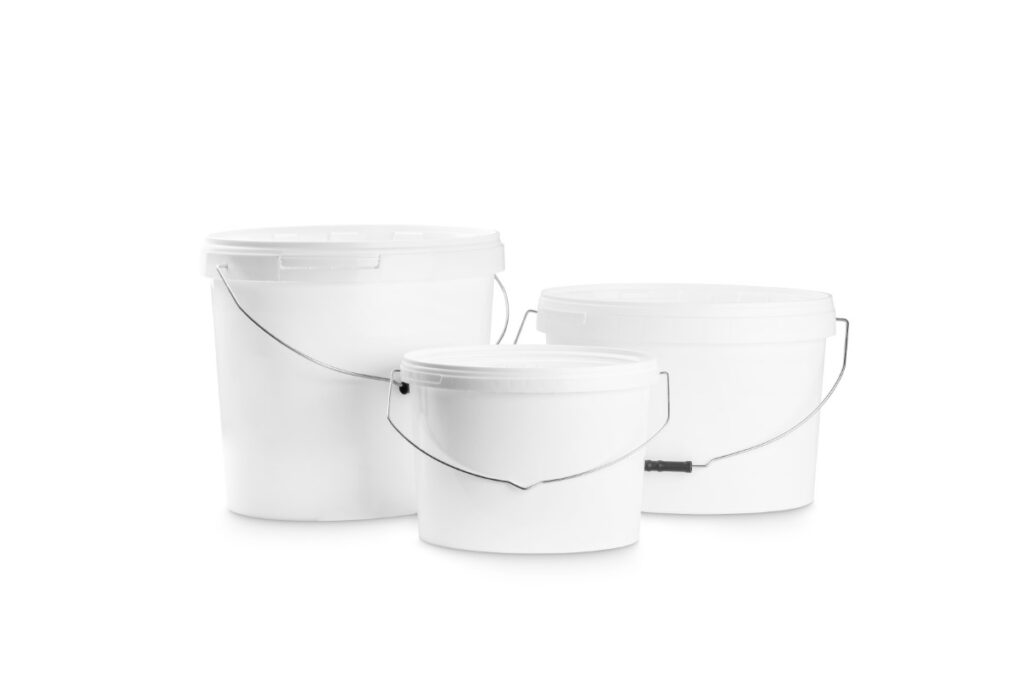 Plastic packaging is extremely light in itself, with an incredibly high carrying capacity.
It is highly durable in contact with chemicals and external influences.
Easily shaped and modelled (decorative effects, optional colouring, and production of transparent version).
Our developers carefully plan each product – and pay extra attention to design and modelling.
Manufactured tools serve as the basis for the production of products – both large series and tailor-made products. At Preplam, we adapt products to your wishes by using special colours or the packaging shape with the help of IML (in mould labelling) technology.
An additional advantage of the whole process – from design to finished product – is a shorter processing time. Digital modelling and a technologically advanced production process allow us to produce a wide range of flawless products for everyday use, as well as products for the needs of the industry.
Development and responsibility
With our continuous development and dedication to work, we successfully and directly address the needs of the industry and end users throughout the process, which shortens production time and lowers production costs, and also address society's increasingly vocal need for environmental care.
With our high-tech production, wealth of knowledge and wide range of experience, we offer our customers a manufacturing service for so-called "tailor made" projects.
For special projects according to the client's special wishes and needs, we work with our clients in one or all phases – everything from development, where we help the client create the product (both technical and design) to production, where we design the tools and take care of the entire plastic injection moulding process. 
Flexibility
We are proud of our flexibility, which is a key feature that ensures successful and long-term collaboration with customers on tailor-made projects.
Would you like to know more?